Staff prayer: the day begins with a half hour to sing, listen to the Word and pray together. We are unable to meet the needs of those who come with only medical wisdom and our own strength. God has to step in on a regular basis.

Maternity: This is the focal point of much of the hospital.  We are thrilled to have our new 6 bed maternity room with two private rooms.  After pre-natal care, the baby is born here and later will receive the needed vaccinations in the Well Baby clinic in the Pediatric building.

O/R: Some women are not able to give birth naturally and some arrive with other urgent health needs, so the operating rooms stand by for these cases.  - Watch short video (2009) -

Out Patient Visits: Each day people line up early in the morning to get their number so that they can see one of our doctors. Some are for routine care, others to see if they need surgery, others for urgent health concerns.

Neonatal Care: Outside of the capital city, this is about the only place a premature baby can receive treatment. Tube feedings, oxygen and antibiotics help us send 80% of these babies home alive.

Well Baby Clinic/vaccinations: Daily (Monday through Friday), mothers bring their babies in for the needed vaccinations.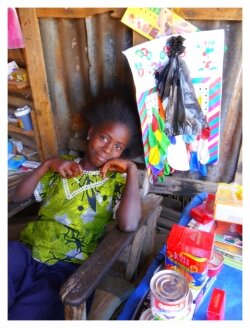 Pediatrics: 50% of the population of Mali is under the age of 15. These children are cared for in our pediatric department. - Watch short video 2009 -

Lab: Support for the medical work is provided by this well equipped lab. - Watch short video (2009) -

Pharmacy: Patients can find reasonably priced medicines at our pharmacy.

Stock: Donated supplies and purchased medicines are distributed from our huge warehouse building.

Reception: Each day the reception tracks patients charts and collects fees for the services.

Maintenance: These are the guys who keep all of us working! And their work never seems to end. - Watch short video (2009) -

Administration: Trying to keep all of this functioning well takes full time work and more from this group. - Watch short video (2009) -