"When Christ ascended into heaven, all He left was a prayer meeting. They did not have a prayer meeting, the early church was a prayer meeting!"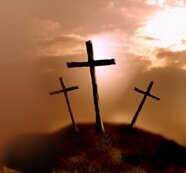 "Prayer is the first work" (Armin Gesswein)
DAY OF PRAYER and FASTING:  August 2:  Pray for a "NEW DAY" in the work of the hospital and Clinics.  Pray for healing and oneness in God's Spirit.
Praises:
Doctor Philadelphie, a surgeon at the hospital has recently been given the responsibility of Medical Director and Director of the Hospital.  He needs your prayers!
The Director of Administration and Finance also recently turned his job over to Josue Z.  This is also a big step and we are grateful.  Please pray for him!
Many lives are healed and  touched with the Good News every day at the hospital.
Benjamin, the young man with the leg amputation and after having broken the other leg twice is now home, well and even running with his "new leg".
God daily meets our needs, praise Him!
Below find our list of current prayer needs:
New Malian president.  His initials are IBK.  Please continue to pray for peace in Mali and that God would guide this president.
Pray for God's provision of  Malian medical workers...who love the Lord.
 NEED:  Christian nurses (ex-pat or Malian) who can do anesthesiology at the hospital. 
Pray that those who came to Christ in the Medical outreaches.   Pray the same for those coming to Christ at the hospital.
Pray for  the medical director of the hospital as he leads a team of Malian and international medical workers.
Pray also for the entire staff of the hospital...that we would be LIGHT!
July through September are months when malaria affects many.  Also malnutrition is common during this time.

Pray for all of the patients for help and healing.  May they witness God's power and love here.
Those coming to the hospital are hearing the Gospel shared and watching the Jesus film as they wait. Pray that the truth of God's love for them will reach deeply into their hearts. Pray for their salvation!
Some work is being done in local villages through the team.  Pray for fruit and open doors for the Gospel...and praise Him for what He is doing!
PRAY---the doctors and nurses will grow in their vision of glorifying God through the work they are doing.  Cover hearts and minds.
Pray that medical workers in orientation will learn well.
Administrators to have much widsom and direction as they oversee the workings of the hospital!
 Thank you for praying!  You are touching lives in Mali!