We need many types of medical teams.

Special Purpose Teams: for example a surgeon with support people will come and do specialty surgeries. We have had visiting Urologists, facial surgeons, fertility specialists etc. Each is able to teach our staff new skills and also meet some crucial needs.

Others come to relieve our staff so they can take a break, or attend a retreat. We have greatly benefited from specialists who have come to teach our Malian staff and upgrade their skills.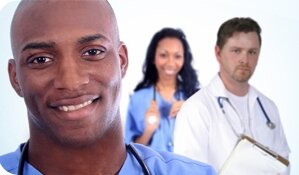 As we are able, we have visits from medical students and nurses who are wanting to experience what working as a health missionary in the third world is like and to see if they sense God calling them to such a life.

Please be aware of the fact that we are working in a francophone country. In other words, if you hope to have significant contact with patients you will need to know some French! Lack of being able to communicate can make for an unrewarding experience for nurses as they seek to bless through exercising their skills. For those without French, there are openings for nurses who are part of a surgery team or who can help in the O/R .

Teams are composed of up to 8 members and usually come for at least two weeks. (Travel time to and from the USA and from Bamako to Koutiala makes a trip shorter than this very frustrating for all involved.)
Requirements
All team members must:
be in agreement with C&MA purpose statement;
be an active participant of a Christian church;
be in good physical, emotional and spiritual condition.
For more information: send a message through the Contact us form.